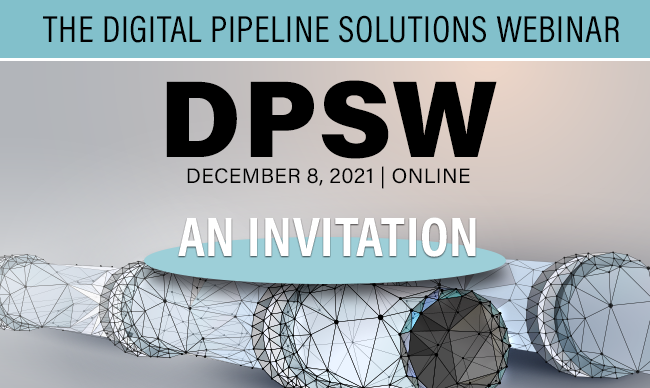 The Digital Pipeline Solutions Webinar
December 8, 2021 | Online
Mark your calendar for this free world-class web event, covering an array of timely and important issues like digital transformation, applied data science, and machine learning, with time for Q&A with participants. There is no cost to participate.
This event is a part of The Digital Pipeline Solutions Forum (DPSF) is the first colloquium of its kind to address how the 4th Industrial Revolution – a new era that builds and extends the impact of digitization in new and unanticipated ways – will indelibly change the pipeline sector in terms of its daily operations and management.